HPL Washroom/Bathroom Partitions Cubicles Manufacturers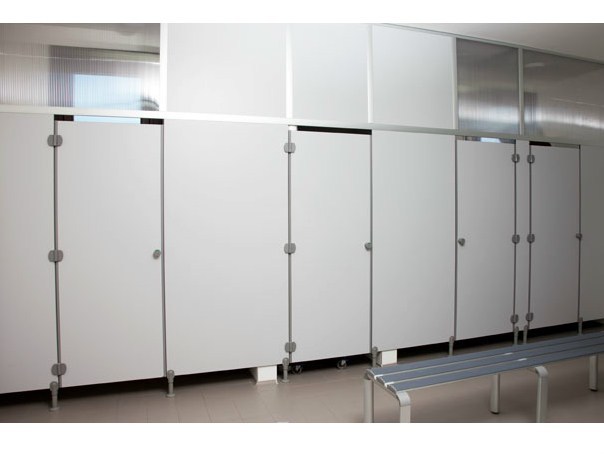 Struggling to find the best HPL washroom/Bathroom partition in Delhi? You are finally at the right place.
HPL washroom partitions provide a wide range of products versatile with design, durability, and budget range for customers. It can surely be an excellent choice for a variety of project types. Flexibility in designs and financially affordable are the two major features of HPL washroom partitions in Gurgaon.
Qualities of HPL washroom partitions in Noida are:
1. Scratch resistant
2. A reinfused industrial rate practical board core
3. Class B fireproof rating
4. Easily customized
5. Fights accidental damage
6. LEED certified and environmentally friendly
7. Fire resistant
8. Budget Friendly
Partition plus with HPL laminate Bathroom partitions in Delhi makes your bathroom stalls look great. It provides all customers a facility to customize their bathroom partitions as well as permits them to choose a suitable shade of their own choice that blends nicely with the paint of walls. HPL bathroom partitions in Gurgaon provides 35 beautiful shades of cubicles in gurgaon. You can always choose one of your choice.
HPL Bathroom partitions in Delhi use durable plated bracket, stainless steel floor anchors, Zamak hinges and latches which overall improves the quality and durability of products. HPL cubicles in Delhi provide two years of warranty to all he customers. This warranty protects the product against breakage, corrosion, and defects in the material of product. If any of these occur in the cubicles in Noida, during 2-year warranty period, replacement or repair is done at no extra charge.
HPL cubicles in Faridabad hardware is 50% to 70% recycled steel and the panels also consist of recycled material. This not only financially benefits customers but also keep environmental consciousness in consideration.
HPL Washroom Partitions Cubicles Manufacturers in Delhi
Whether you are planning for a complete renovation or just the replacement of few bathroom cubicles in Gurgaon, HPL washroom partitions in Gurgaon can assist you in the best possible ways for all your requirements. Here the customers can get adequate options for all the requirements. From selecting, sizing, and preparing custom orders, HPL cubicles in Noida never disappoints its customers. You can always rely one hundred percent on HPL cubicles in Gurgaon. HPL bathroom partitions in Faridabad assures to deliver durable and high-quality products.
HPL washroom partitions in Faridabad provides products that are environmentally friendly as well as easy to clean and maintain. Users must make sure that HPL bathroom partitions in Ghaziabad cannot resist to prolonged moisture. Humid, moist or damp environment may cause the swelling of wood in particleboard core. Due to the involvement of water in the process washing in HPL bathroom partitions in Noida, one must always avoid the process for the purpose of washing HPL cubicles in Ghaziabad.
Regular and mild cleaning of HPL Washroom partitions in Faridabad extends the life of partitions, thus making the overall process of maintenance of HPL cubicles in Faridabad easier. Always prefer to apply a mild cleaning solution at HPL washroom partitions in Ghaziabad. You can use either a sponge or a soft cloth for the purpose of cleaning the solution.