Greenlam Toilets Cubicles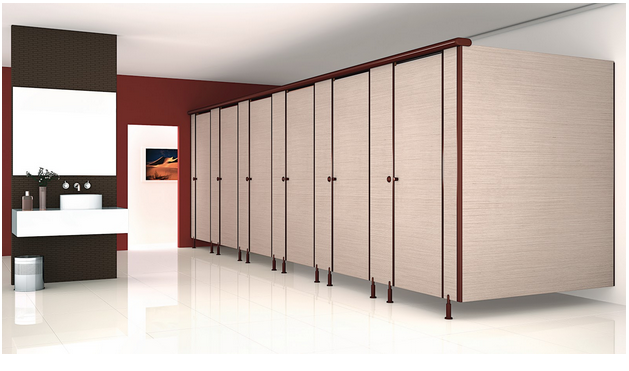 Greenlam Toilets Cubicles Manufacturers in Delhi NCR
"Well it becomes the most curious topic about shortlisting the superior toilet partitions."
Greenlam toilet cubicles in Delhi is providing you with the best quality of affordable toilets for long-lasting durability & easily compatible with heavy traffic duty. Megha Systems brings for you the best ever toilet partitions with long-lasting quality.
Budget friendly option
As we know that most of the customers are looking for affordable restroom partitions at a very affordable price. Even they prefer budget-friendly partition with better quality. Well, we recommend powder steel toilet partition for highly durable quality.
Here are some best recommendations by shortlisting best toilet partitions
Here are some best recommended quality of Greenlam toilet cubicles in Noida which is highly suggested.
• Powder Coat
• Stainless-steel
• Compact laminate
• High pressure Laminate
Powder coat toilet partitions
Powder toilet partitions are quite budget-friendly. The base of this material is made from steel by using an electromagnetic process called powder coating. Both the panels of the doors are thick. That's the reason why we're the appreciated provider of all kind of toilet cubicles amongst Delhi NCR.
Advantages
- Durable
- Easily Repairable
- Easy to install
- Light weight
- Fire-resistant
Stainless Steel
It's a great choice for humid areas. Commercial and public restrooms that aspire to high-end will enjoy the beauty of stainless-steel materials. As a toilet partition material, it provides a great look that fits in practically any environment.
Advantages
- Easy to install
- Vandal-resistant
- Waterproof
- Available in many textures & colors
- Mostly recycled content
- Fireproof
Compact Laminate
Compact Laminate is also highly preferred for humid areas such as swimming schools, Bars, Restaurants, and Beaches, Playgrounds or more. This one comes with various advantages. Even it is highly cost-effective Greenlam toilet cubicles in Faridabad.
Advantages
- Easy installation
- Long-lifespan
- Easy to clean
- Heavy Duty
- Fire resistance
- Water resistance
- Germ free
- Moisture lock technology
- Wide range of colors
Apart, from this material is highly suggested by our experienced supplier. These are one of the affordable Greenlam toilet cubicles in Gurgaon that makes the toilets highly durable & Germ-free.
High Pressure Laminate
This material is known as HPL because of its glueing laminate system with particleboard. The partitions are completely scratch-free & provide an elegant interior to your toilets. These are customizable according to the client's requirement for a better choice.
Advantages
- Grafitti-resistant
- Scratch proof
- Easy installation
- Various colors & textures are available
- Dent resistance
The quality you want is all here
Megha Systems provide you with several options for ideal Greenlam toilet cubicles in Ghaziabad. Whenever you're seeking for reliable toilet cubicles in Delhi NCR then here wed offers you the right solution for highly durable toiletries. Well, the hardware's we equip is quite qualified. That makes the toiletries long-lasting & highly durable. That's what makes us the professional provider of toilet cubicles amongst India. And the satisfaction of our clients really meant for us.