Wall Hung Cubicles Manufacturers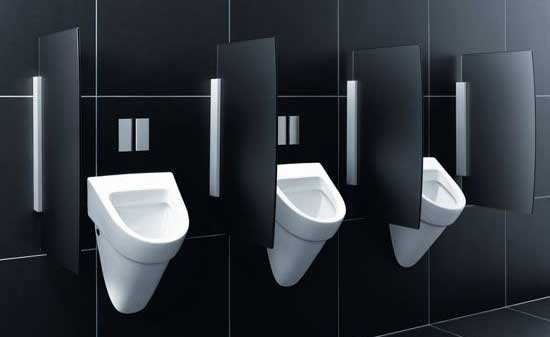 Wall hung cubicles work best when made by experts. It is one of the simplest approaches towards the design of washroom cubicles. Such cubicles are easy to install and maintain due to their comprehensive design. The wall-hung cubicle gives a traditional yet classic touch to the restroom area. They contribute to the look, convenience, and budget. We offer the best variety of Wall hung cubicles in Delhi.
Not only Delhi, but we also provide our Wall hung cubicles in Noida and other nearby areas. In case you need help. We build the product using the best material so that durability can be ensured.
Wall Hung Cubicles in Delhi NCR
Features of our Wall hung cubicles in Gurgaon and other said location are given below. Apart from the standard designs and features, we provide a customized range of products depending upon the choice, budget, and convenience of the customer.
Main Features:
1. Cubicles can be easily bolted on to the concrete wall using the M16 bolts, nuts, and back plates that we provide
2. The cubicles are designed to offer the best comfort and highest ventilation to deal with the issue of smell and humidity
3. Very easy and fast to assemble pieces are produced by our team of experts.
4. We provide 3D pamphlet for drawing needed for the installation
5. Every element is 100% galvanized
6. You can place the order for custom made to suit any bed size and slope of the wall
7. Highly compatible with all the variety of mats and mattress
8. Can be easily combined with already existing cubicles.
We serve the best quality at the pocket-friendly range so that you can get the best deal of the time. We are available all day and night to get your order and solve your queries, so get the best Wall hung cubicles in Ghaziabad..
Those who need Wall hung cubicles in Faridabad can also reach us, as we deliver actively there.