Merino Toilet Restroom Cubicles Manufacturers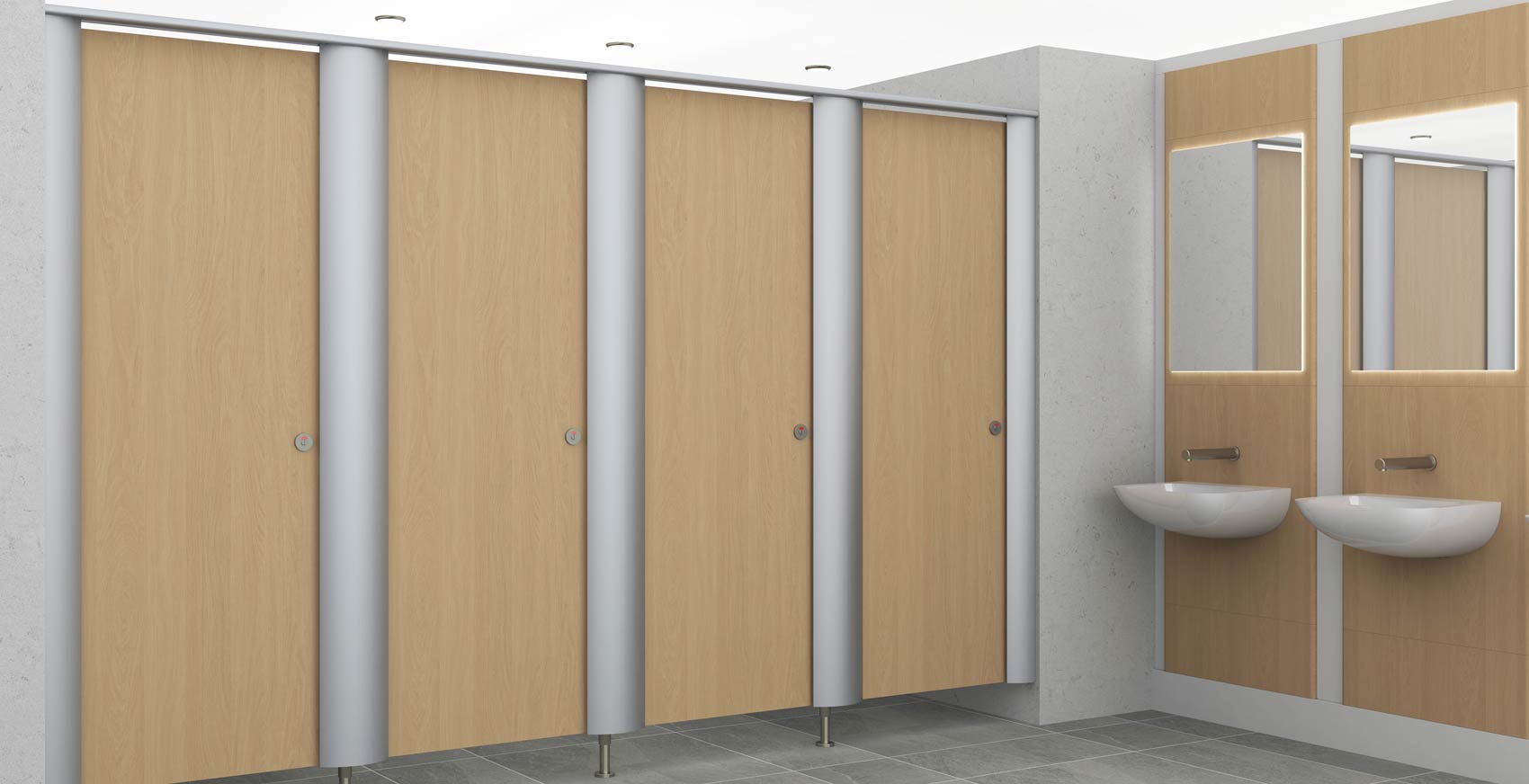 Merino Restroom, the restroom cubicle space leader in Indian market is known to have largest market shares in over 30,000 successfully commissioned projects. It was founded in 2005 and has set up efficient benchmarks of restroom culture in India. It provides unique as well as customized restroom solutions in Delhi.
Merino restroom partitions in Delhi has variety of options available for different industries. May it be corporate office, hospital, retail mall, Hotel, school, or a cinema hall, Merino has suitable solutions for all the requirements. Merino restroom cubicles in Noida manufactures appealing restroom cubicles, urinal panels, shower cubicles and a lot more. Products of Merino restroom cubicles in Ghaziabad are available in a wide range or colours and patterns. The finishes of each Merino toilet cubicle in Faridabad is done with nylon, stainless steel, and aluminium accessories.
Merino Restroom Cubicles Manufacturers in Delhi NCR
Are you worried about the quality and affordability of Merino restroom partitions in Gurgaon? Merino can be the best solution of all your requirements. Product benefits and features of Merino toilet cubicles in Delhi are:
1. Contains brilliant finish even after years of continuous use.
2. The colour and shine don't fade, tarnish, or rust.
3. The products are highly durable.
4. Soft and non-porous surface does not attract dust and bacteria.
5. The products can be recycled and do not produce any type of toxic or caustic gases.
6. The products are anti-static and warm to touch.
7. Scratch and water-resistant quality.
Merino restroom cubicles in Gurgaon provides a wide range of affordable and good quality products. It also provides 5 years of warranty on Merino HPL laminate and 1 year of manufacturing warranty on hardware. All Merino restroom partitions in Ghaziabad are installed by the trained installation team of Merino.
The designs of Merino restroom cubicles in Faridabad are designed by keeping in mind the most intrinsic needs of architects as well as the consumers who use ultimately use it. Our team of Merino toilet cubicles in Noida relentlessly works and commits to make comfortable and user-friendly restrooms. All the products of Merino restroom cubicles in Delhi are designed keeping in mind the hygiene and cleanliness factor. So, easy to clean and maintain is one most appreciated quality of merino products.
Merino Toilet Restroom Cubicles
We firmly believe that calling any product perfect is unfair without perfect installation of the same. Merino cubical partition in Noida, we have a highly qualified installation team in all 5 zones. All the experts of the team use state of the art installation methods and equipment that promise adequate and perfect installation in initial attempt and minimum time. Merino Restroom cubical in Delhi makes sure to meet the project deadlines, thus keeping consumer satisfaction the top priority.
Merino's collaboration with Besco system, Singapore has been the greatest achievement of all times. Merino restroom partitions in Gurgaon delivers the unrivalled quality and wide range of restroom solutions. Team of experts at Merino considers consumer satisfaction as the major company success. Merino is always delighted to receive positive feedback from the customer. Delivering quality products has always been Merino's speciality.