Restroom Partitions Manufacturers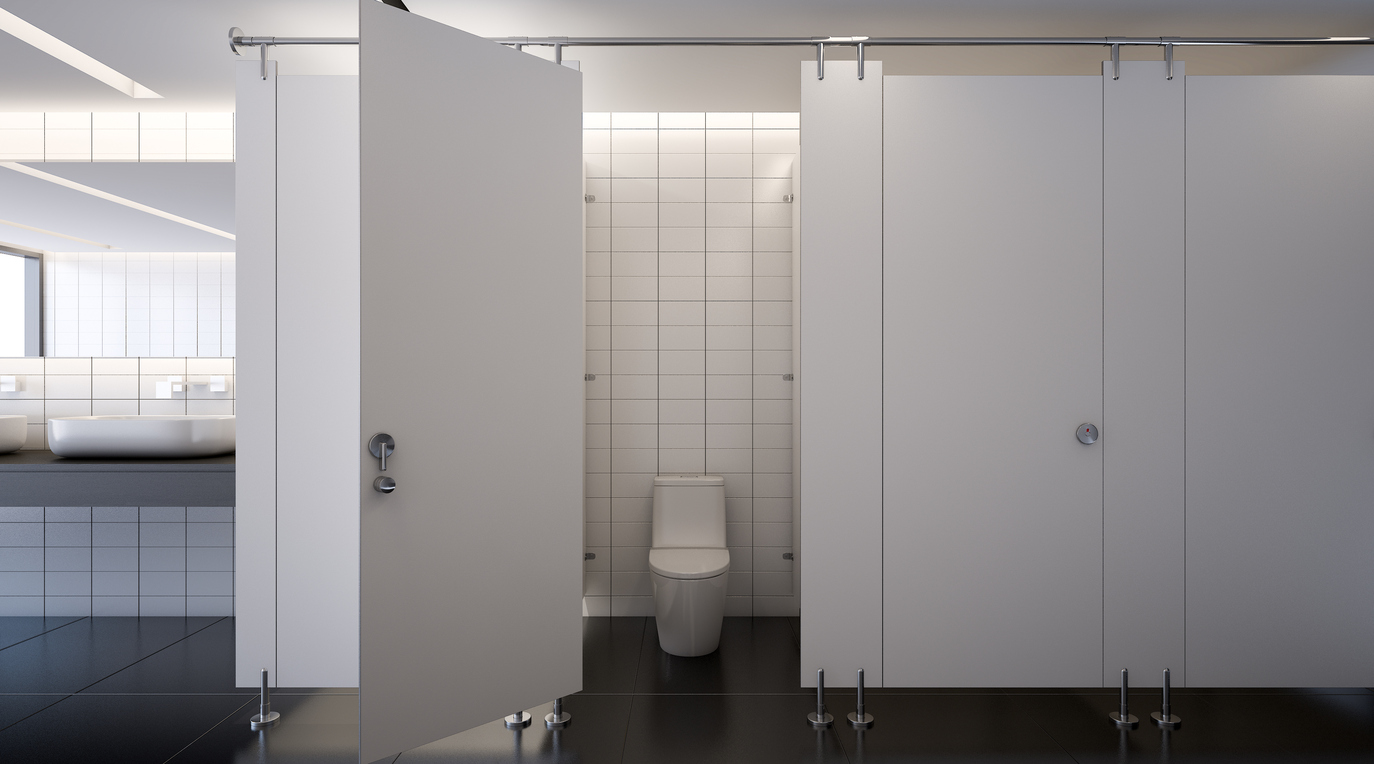 Benefits of having restroom partitions having the quality of solid plastic
"Quality that make your toiletries highly durable and clean."
When it comes on public restroom partitions in Delhi then the material of solid plastic is highly preferred. This material is the best suggested material for schools, airports, stadiums, university, stations or more. They are one of the ideal choices for heavy-duty & long-lasting solutions.
Read & discover about the benefits of toilet partitions that might be becomes the best option for its establishments.
1. Water Resistant
Maybe the most important feature of restroom partition in Faridabad is its imperviousness. Use of waterproof material in the toilet is important in ensuring minimal maintenance. HDPE solid plastic partitions are non-absorbent regardless of the surrounded environment. The polyethylene material with high-density protects toilets from any damage caused by moisture & humidity. Even in the environment of 100% humidity solid plastic restroom partitions in Noida stay water-resistant.
2. Low Maintenance
In India, there are tremendous amount of utilization of public toilets. So, it is necessary to handle the large volume of people for utilizing the facilities of toilets. A solid plastic toilets are highly preferred for its heavy duty & long-lasting working ability. For heavy traffic usage of toilets solid plastic toilet cubicles are highly preferred. They are highly durable & easy to maintain it clean. Even it takes least time for cleaning.
3. At very affordable prices
The quality of solid plastic restroom partitions in Gurgaon is not cheap even they are the only one which is available within budget with best quality. It is highly considered for the best economical options of toilets for long-term utilizations. But, the types of stainless steel toilet cubicles add more values in it.
4. Scratch-resistant
If you ever noticed about high scratch issues. Even it causes small defects. So the solid plastic is highly scratch resistant quality within budget. Thankfully Megha Systems introduced the best quality of scratch-resistant for highly durable washroom cubicles. These make the look of washroom partitions great even after many years of its establishments.
5. Versatility
These partitions are versatile for various environments of gyms, parks, shopping malls, public parks or more. These are very beneficial for various locations of installation of washrooms.
6. Solid Color
These solid color plastic restroom partitions in Ghaziabad provide dynamic color combinations for ideal interiors. So, it can show the class of your business & also impacts on the positivity of an environment.
Complete satisfaction of our services
Well, Megha Systems is the best provider of all kind of toilet partitions of best quality. We are the widest provider of all kind of best services & quality. Our easy installation services are quick & professional. So if you want to establish a quality of toiletries then we are actively available for best services & provide you the best solution of all of your queries. Get the best quality with us amongst Delhi, Gurgaon, Faridabad, and Ghaziabad, Noida. Because we believe in quality of our provided services.